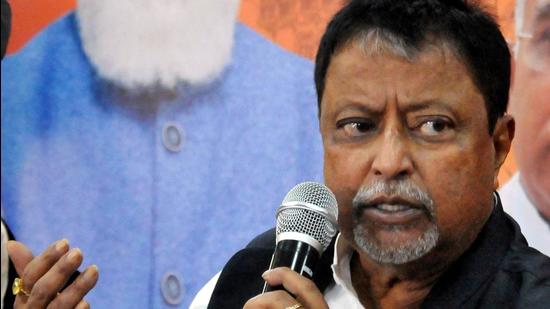 Bharatiya Janata Party (BJP) national vice-president Mukul Roy left his home for the Trinamool Congress (TMC) headquarters here on Friday afternoon amid speculation that he might return to the ruling party in West Bengal.
No TMC leader commented on record, but some of them said chief minister Mamata Banerjee might consider welcoming turncoats who left before the recent assembly polls but did not take any radical stand against her.
Roy kept mum on his next move, but left his Salt Lake residence at 2pm and headed for the TMC headquarters at the Eastern Metropolitan Bypass, where an important meeting was scheduled to be held at 3pm. Roy was escorted by a Kolkata Police convoy.
The chief minister also left her residence at Kalighat in south Kolkata at 2pm and headed for the party headquarters. Roy and his son Subhranshu Roy reached the TMC headquarters at 2.29pm in separate cars. The chief minister's convoy reached a few minutes earlier.